Tim's Blog
January 1, 2017
So another year has fled. The biggest event in 2016 for me was the passing of my mother in June. She was less than two months shy of her 90th birthday, and had not had a full awareness of things for several years, but nonetheless we felt great loss. But though we mourn, we do not do so as those who have no hope.
That passing did provide the context for one of the high points of my year, too. When I went home to Grande Prairie to bury Mom, through the kindness of the Nashville and Grande Prairie churches I was able to take my wife, oldest daughter, and three littles, and we had a time of great blessing. We drew heavily on the love of the saints and had a wonderful time with my sister and her two kids as well.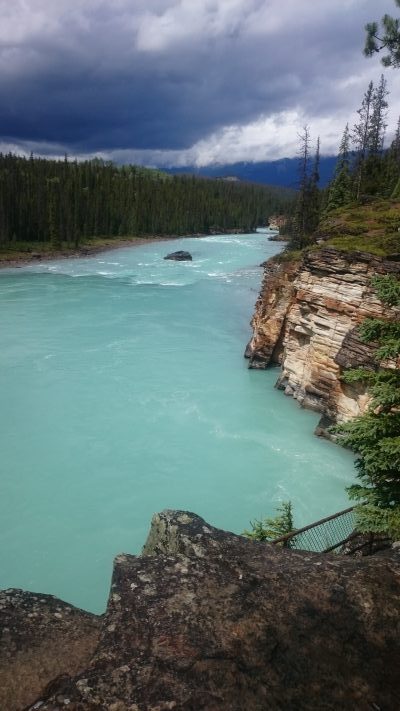 A mini high point of the Grande Prairie visit was a day trip with them, the Wattels (who were our hosts) and "Oma B" to the Jasper area. Although I have traveled through Jasper many times over the course of my life, I had never taken the time to stop and just enjoy it, and I always wanted to take Kristi there. So much beauty—I think I took about 150 pictures—and it was so good to share it.
Another high point of my year was the completion and release of The Legend of the Dagger Prince, a novel that I had first envisioned and commenced in 2012. While it has not been a big seller, I can honestly say that I'm very pleased with how it turned out, and hope that over time more people will come to appreciate it.
In October, I got to take Kristi to the Ryman (the original Opry venue) for a Kansas concert. It's not the sort of thing I get to do often at all, and we both really enjoyed it. It was the 40th Anniversary tour of Kansas' Leftoverture album, as well as the first tour for their new album. While Steve Walsh retired a few years ago, the new vocalist, Ronnie Platt, was an excellent choice: he's the right generation and has the right range, but his timbre and phrasing is different, so he avoids the trap of imitation.
Work-wise, I continue to work in the hospitality industry as a valet captain and am supposed to commence managerial training soon. I also continue to maintain my web and graphic business, Tim Gallant Creative; my biggest project in 2016 was the revamp of the CREC denominational web site.
Another even bigger web project, albeit not for a client, was the launch of the News Mutt site in early November. It was an idea I had toyed with for several years, and a slow patch with clients allowed me to give it a shot. It's a tremendous amount of work to maintain, so I really need to build a good sized readership in order for the site to be viable long term, but I think there's room for the niche: It's a general news site that focuses on easy-to-read short summaries, and also keys on matters of interest to Christians. I'm trying to provide something that has a sound approach to news while also questioning mainstream media where I think it's appropriate.
I also engage in preaching ministry when opportunity presents. Along with preaching at the wedding of Caleb and Lydia Strebchuk in Grande Prairie at the beginning of the year, and then again at the G. P. church when I returned for Mom's funeral, I have preached several times at my home church in south Nashville, as well as a small Christian Reformed Church nearby.
Please continue to pray for all of us, that Kristi and I would meet the challenges of faithfully raising our large family, that all of our needs would be supplied, and that in particular, somehow we could improve our housing situation. (We had been hoping to buy this past spring, but my U.S. credit rating had not been sufficiently built up. I had a very good rating in Canada, but unfortunately, that doesn't follow across the border, which I didn't realize for the first couple years I was here.)